Step into a world brimming with excitement and entertainment at a premier online casino. Our handpicked guide spotlights the Duelbits top 10 best games that are not just fun to play but also visually stunning and generously rewarding.
Delving into a World-Class Casino Experience
This casino is a gem in the online gambling world, boasting not just an impressive sportsbook but a dazzling array of casino games as well. Dive into a diverse selection of slots, live dealer games, blackjack, and innovative crypto games like dice, Plinko, mines, and roulette, each promising a unique thrill. Go down to see our picks for Duelbits Top 10 Best Games.
Our Top Picks: The 10 Best Slots and Table Games
1. Crash Game: The New Era of Crypto Casino Games
Immerse yourself in the simplicity and excitement of Crash. It's a game that epitomizes the fresh wave of crypto casino games – easy to play, yet endlessly engaging. Predict how high the rocket will soar before its explosive finale.
2. A Fresh Twist on Live Dealer Blackjack
Discover a unique live dealer blackjack experience, a fusion of classic and modern brought to life by a top gaming company. Important to note: there's no practice mode, so brushing up on basic blackjack rules is key.
3. Curse of the Werewolf: A Slot Game That Stands Out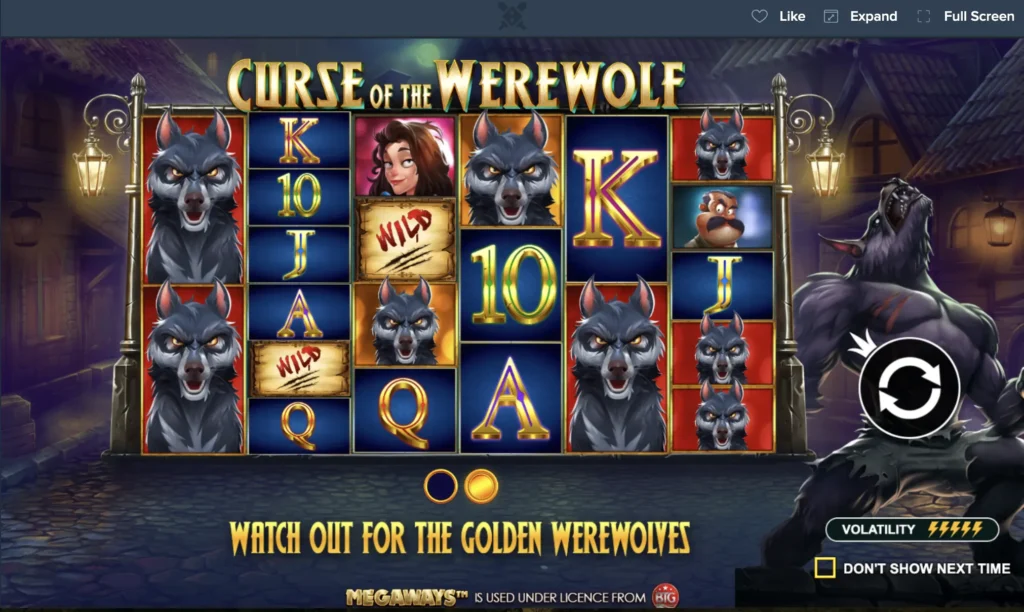 In the crowded world of slot games, "Curse of the Werewolf" distinguishes itself with the Megaways feature, massively boosting winning chances. The werewolf theme adds an intriguing layer of excitement to each spin.
4. Wolf Gold: Raising the Bar in Slot Gaming
Wolf Gold introduces a competitive twist to slot gaming. It's more than a solo endeavor; here, you're vying against others. Climb the leaderboards and grab a piece of the prize pool in this Drops and Wins slot, a popular choice for those seeking a competitive edge.
5. Book of Sol: Where Multipliers Reign Supreme
The Book of Sol is a game-changer with its exceptional multipliers. Created by Playson, it offers not just big wins but an engaging conquistador theme, adding depth to its appeal.
6. Book of Gold: A Promising Follow-Up
Building on Book of Sol's success, Playson's Book of Gold offers 10 paylines, balancing the thrill of fewer but more significant wins.
7. Diamond Fortunator: An Engaging 'Hold and Win' Experience
Diamond Fortunator, a name shrouded in mystery, delivers a gameplay packed with fun. Enjoy the 'Hold and Win' feature, enhancing your chances for a winning combo, all presented with Playson's top-notch graphics and sound.
8. Fruit Disco: A Fresh Take on Classic Slots
Fruit Disco takes the familiar fruit-themed slot to new heights with its Mega Stacks feature. It's a refreshing twist that redefines what a standard slot game can be.
9. XXXtreme Lightning Roulette: Revitalizing a Classic
Experience the thrill of XXXtreme Lightning Roulette, a game that speeds up and intensifies the classic roulette experience. Developed by a leading name in live casino games, it's an exhilarating ride for those who love fast gameplay and big multipliers.
10. Sweet Bonanza Candyland: A Live Dealer Game Like No Other
Sweet Bonanza Candyland is more than just a live dealer game; it's an experience. It draws inspiration from 'Wheel of Fortune' but adds its own colorful, winning charm.
Wrapping Up Our Casino Game Insights
This online casino is a standout with its array of high-quality games that are as fun as they are visually impressive and rewarding. To truly grasp their excellence, we recommend diving in and experiencing them for yourself.
Final Thoughts
For an in-depth and detailed insight into what this crypto casino has to offer, be sure to check out our complete review Duelbits